Claudia Orsi
MFT Trainee
Claudia is an MFT graduate student in her second year at San Diego State University. She joined NISD as a trainee in June 2017 and is gaining clinical experience under the supervision of Dr. Jan Ewing. She offers counseling sessions for $30/session in both English and Italian. Additionally, she serves on NISD's Events and Triage teams.
---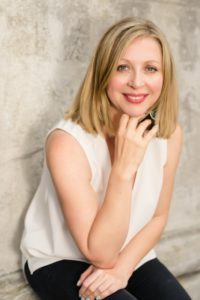 Our story, whether we tell it or those who know us tell it, affects the way we define our identities and give meaning to our lives. Sometimes our stories become a barrier to living our lives to the fullest and finding fulfillment in our relationships. In my practice, I focus on empowering you to re-story your experiences so you can move out of limiting interpretations and arrive at, or renew, your preferred identity that is congruent with your values. My approach, how I view you and your relationship to challenges, and how I believe change happens is through the application of Narrative ideas and concepts.
In my practice, I focus on the following areas:
How physiological experiences and interpretations affect our identities;
Human Sexuality;
Violence between couples; and
Substance Use;
Because optimal health is the result of tending to the relationship between mind, body and identity, my approach to wellness integrates individual emotional components with the physical and social context that influences our experiences.
I was born and raised in Italy, but moved to the United States where I studied International Relations at Pepperdine University and subsequently earned a Masters in Public Policy. Before finding my calling in providing therapy, I spent nearly a decade as a public servant, working in both state and local government and serving on the San Diego Youth Symphony Board and the City of San Diego's Parking Administration Board.
My practice focuses on you, your preferences, and your values, which we will work together to identify and define. As an immigrant with a diverse and multicultural background, I am experienced in working with people of all races, creeds, identities and orientations. I am sensitive to the impact that cultural practices and immigration experiences have on multigenerational relationships and identity development.
Currently I am a graduate student in Marriage and Family Therapy at San Diego State University. I am honored to be supported by a community of practitioners that enrich my own development as both a therapist and an individual. When I'm not studying or counseling, I enjoy reading, hiking, as well as practicing yoga and meditation.
My rate is $30 per hour for an individual, a couple or a family (students receive a $5 discount). I am fluent in both English and Italian.
I look forward to working with you! Schedule your first consultation by contacting me at claudia@nisdcounseling.org or 619.438.0566.