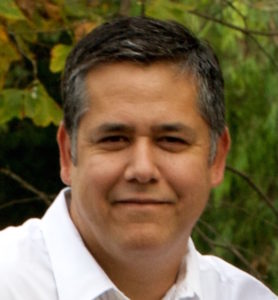 Daniel O'Sullivan, M.S., IMFT
MFT Registered Intern #82096
Daniel is a bilingual MFT Registered Intern supervised by Dr. Jan Ewing, LMFT, offering counseling in English and Spanish. He received his Master's degree in 2014 from SDSU and began his clinical training at The Center for Community Counseling & Engagement and ReSpectrum Community. In addition to seeing clients for a $50/session fee at NISD, he also works for the San Diego Access & Crisis hotline.
---
Daniel has been directly involved in the local Autism community for the last ten years. He is passionate about issues of representation, advocacy and social justice. Having been born in Mexico and being a long-standing member of the 12 step community, Daniel is keenly interested in the ways in which certain experiences, i.e. stepping into a different culture or having a relationship with mind altering substances, can have an impact on identity and relationships. Daniel is interested in the power of community and has collaborated in the development and facilitation of different group therapy formats addressing topics such as the 'performance of masculinity', parenting a child living with Autism, and the experience of being a Latina immigrant in the United States.
---
Como padre de tres hijos, uno de ellos con necesidades únicas, Daniel ha sido miembro de la 'comunidad del Autismo' local durante los últimos diez años. Completó su Maestría en Terapia de Matrimonial y Familiar en el año 2014 en la Universidad Estatal de San Diego y está acumulando horas clínicas para licenciarse. Daniel es un apasionado de los temas de representación, abogacía personal y comunal, y justicia social. Habiendo nacido en México y siendo miembro de las comunidad de 'los12 pasos', Daniel está interesado en los procesos través de los cuales ciertas experiencias – como puede ser el dejar atrás a una comunidad para inmercirse en una cultura diferente, o el tener una relación con el uso de substancias adictivas- pueden tener un impacto en la identidad y las relaciones interpersonales. A Daniel también le interesa el poder sanativo de los grupos y ha colaborado en el desarrollo de diferentes formatos de terapia grupal que abordan el 'desempeño de la masculinidad'; el ser padre de un niño que vive con Autismo; y la experiencia de ser una mujer inmigrante Latina viviendo en los Estados Unidos.