As an companion to this Narrative Gathering in Coronado, CA (San Diego Bay), 
Re-Authoring Teaching
 has created a community web-project:
In three sections, the project offers multiple opportunities to reflect on Looking Back, Exploring Initiatives Honoring Michael's Intentions, and Re-imagining the Future of Narrative Therapy. Whether or not you can join us in person at the Narrative Gathering, please contribute to our collective efforts as we reflect together and honor the legacy of Michael White. We welcome contributions in text, video, poetry and art. Before sharing materials, please honor confidentiality and ensure permission.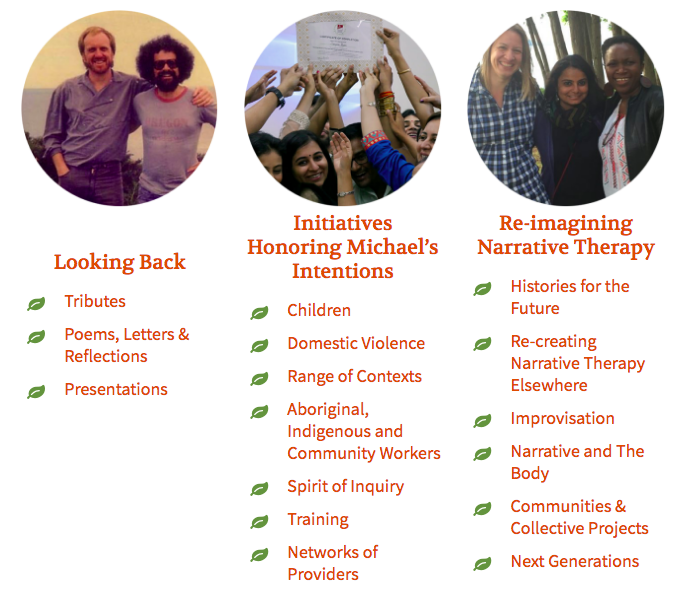 Gathering | Overview | Agenda | Narrative Kids' Track | Registration | Lodging | About the Organizers | Michael's Legacy Project