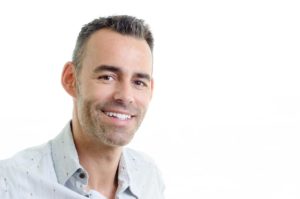 Joerg Ineichen, M.S., IMFT
Registered MFT Intern
As a Marriage and Family Therapy intern, I am supervised by Dr. Jan Ewing and work in collaboration with the Center for Health and Wellbeing in Hillcrest, San Diego. I have been in this therapy practice since the summer of 2010 and I am currently working on obtaining the required 3,000 hours for state licensure. I earned my Masters of Science in Counseling from SDSU in May 2012.
My approach to therapy, counseling, or as I prefer to say "therapeutic conversations" is based in Narrative practices. I believe it is important for consumers to know that different therapists practice from different perspectives and those perspectives influence how therapy is delivered. There are over 250 different approaches in how a therapist can conceptualize his or her work. How we understand change to occur, how we understand a particular problem and a person's relationship to a problem, can be different depending on the therapist's framework. Clients should have a choice in who they prefer to work with and understanding a therapist's orientation can be helpful in making an informed choice. The closer a therapist's values and ideas are aligned, the more meaningful and helpful therapy work may be for you.
I was born and raised in Switzerland and came to San Diego in 1997 to get my Bachelors degree in Business at the University of San Diego. After graduating, I worked for a Dot Com organization and then later as a management consultant before opening my own export business that I currently manage today. Practicing as a therapist and working simultaneously in business operations allows me to stay close to ideas associated with change in work environments, understand career planning, employment-related issues, and politics related to economic status.
I love to travel and learn about different cultures and customs. I believe doing so supports my desire to constantly be open to new and different ideas as well as people from any social background, sex, color, race, sexual orientation, or however we may differ from the dominant, local culture.
I am also a very active person and believe that our physical health strongly affects our mental health. I do CrossFit, compete in triathlons, marathons, and also participate in cycling events such as the AIDS Lifecycle 6-day 600miles rides. Last but not least, I hike with my dog, Jackie, daily. 
My fee is flexible and ranges from $50-$75. For more information, please visit my website www.hillcresttherapy.com.