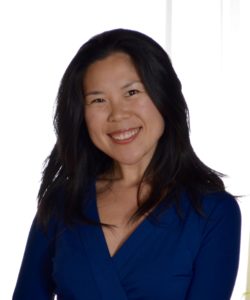 Sayaka Adachi, M.S., IMFT
Registered MFT Intern
Sayaka obtained her Master's degree at SDSU in 2016 prior to joining NISD to begin her clinical training towards state licensure. She is a registered MFT Intern supervised by Mike Giancola, LMFT. She was previously a School Psychologist and currently maintains a small practice as a Clinical Sexologist. In addition to offering counseling services in English and Japanese for $50/session, Sayaka is training to be a certified BioFeedback clinician.
---
A note from Sayaka:
Hello there!  Although there are so many facets of me, just as you have so many facets and depth, I would like you to know a bit about my professional journey.  My professional life has been focused on helping others. During this journey, I have been honored to have attended numerous academic programs and served the community in different capacities. After my first graduate degree, I became a school psychologist at Orange County Department of Education.  I then decided to expand my focus. I entered school to earn a doctorate in Human Sexuality and began practice as a clinical sexologist.  I have been working as a sex and relationship coach for about ten years now, and I absolutely love helping people find their authentic sexual self as well as giving fun and educational workshops.
I decided to go back to school once again because I believe in continuous learning.  I believe in holistic health, and I wanted to be able to help clients in all kinds of issues that affect their wellbeing.  I also wanted to give back, and see clients who might not be able to afford my private practice fees.  I feel deeply fortunate and grateful that I can work at NISD and learning more about Narrative practices.  Narrative practices align so closely to how I believe humans are, full of resiliency and agency.  Under a great supervision, I am focusing on specializing in helping students with their myriad challenges, as well as people who are in life transition stages such as grief, divorce, and blended family issues.