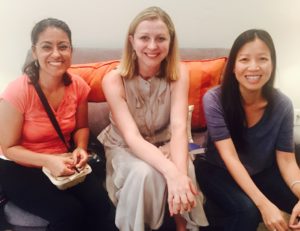 NISD offers affordable counseling for individuals, couples, families and groups. Our trained therapists can work with you in Cantonese, English, Farsi, French, German, Japanese, Spanish, Toisanese and Vietnamese for a range of difficulties including:
stress management
chronic pain and health conditions
relational difficulties for couples, friends, work settings
dealing with depression
anxiety
eating issues/body image
parent-child concerns
trauma
grief and loss
life transitions
LGBT related concerns
We provide a confidential space to discuss your concerns and the direction you would like to take in your life. Our team of therapists are all grounded in Narrative Therapy practices and informed by other professional knowledge. This team offers different fees and levels of experience in many areas of expertise. Through our MFT Residency Program, we have master's level marriage & family therapists-in-training who can offer affordable counseling for low, sliding scale fees ($30-75/session) under the direct supervision and mentorship of a licensed therapist.
Please contact us to discuss your particular needs and we will do our best to match you with a therapist for an initial consultation. If you would prefer to meet with a licensed therapist, we can connect you to our colleagues, supervisors and mentors who have anywhere from 5 to 30 years of professional experience.