The NISD team participates in various community and campus events throughout the year. Working in collaboration with schools, healthcare providers, non-profit agencies and other partners we are working towards reducing the barriers for people from all walks of life to access mental health services.
Upcoming: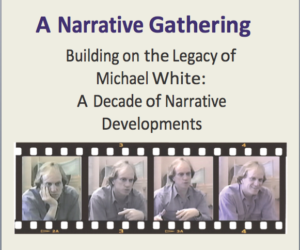 A Narrative Gathering – Building on the Legacy of Michael White
March 28-30, 2018 at the Coronado Recreation Center (San Diego Bay)
NISD and Re-Authoring Teaching are co-hosting A Narrative Gathering to honor the work and influence of Michael White and share new developments in Narrative Therapy. Therapists, students and others interested in Narrative practices are welcome. Registration will open on December 18, 2017.
Recent:
Nine Months Matter: Community Festival and Walk for Healthy, Alcohol-Free Pregnancy 
September 23, 2017 at Liberty Station in San Diego
SDSU's Pride Center Reception: Serving SDSU's LGBTIQ Community
August 30 at San Diego State University