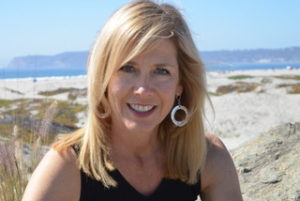 Dr. Jan Ewing, LMFT & Ph.D.
Founder & Co-Director
Jan founded NISD more than 10 years ago with a focus on training Marriage & Family Therapy (MFT) trainees and interns in Narrative Therapy practices in an integrated  healthcare setting. With close to 30 years of clinical experience, she trained directly with Michael White, one of the founders of Narrative Therapy. She has been the director of two university-based counseling clinics and is a full-time faculty in the MFT Graduate Program at San Diego State University. In addition to directing the clinical work at NISD, she sees clients in her private practice, Narrative Health Initiatives, where she considers the intersection of physiology and mental health.
---
A note from Jan:
I believe that our optimal health and a sense of wellness takes place in the context of healthy relationships and supportive community. This idea that health exists in the context of relationships is the basis of Narrative Health Initiatives.
I'm interested in relational health and how it makes a difference in our lives. My journey to understanding my health started as a child when I noticed how differently my body responded depending on the ways people spoke to me, and the stories I created about myself, others, and my life. I made connections between my relationships and my physiology related to anxiety, depression, calm and peace. These early experiences helped to shape the beliefs and practices that I consider to be at the heart of my integrative work.
My undergraduate degree and Master's degrees both took place at Loma Linda University and Medical Center. This strong integrative health background contributed to my current work developing a practice and training center associated with an integrative health approach.
My current work has been informed by two primary career experiences: clinical practice and academics. I have been practicing as a clinician almost 30 years. My Narrative clinical practices are focused on assisting clients with skills and learning that helps them make the changes they desire in their lives. This often involves them managing the "politics" of their identity and relationships. I find myself interested in staying relevant to helping clients whose "problems" are embedded in our contemporary culture.
In my role as a professor in a university setting, teaching and supervising masters level and doctoral level Marriage and Family Therapy students I have been drawn to theory and research and staying informed about the shifts in culture and the family therapy field. I have an interest in training family therapists to be concerned about relational ethics and power as a way of sustaining clients' health.
My Ph.D. is in Marriage, Family, and Child Therapy from Virginia Tech University and I have been the director of two university training clinics connected to medical settings focusing on integrative health. I am an AAMFT-approved supervisor and continue to train, supervise, and collaborate with a team of students, interns, and licensed therapists.
I am currently a full time faculty at San Diego State University specializing in Narrative Therapy, qualitative research, the DSM V, community practices, feminist theories, and integrative health issues.
For clients wishing to pay cash, my rates are $250 for an initial consultation (90 minutes) and $200 / per session (50 minutes). I also work on a sliding scale for clients with economic constraints. At this time, I am not taking on any more insurance-paying clients. Instead, clients can pay my cash fee and request what is known as a "super bill" from me to submit to their insurance plan directly for reimbursement. I am an in-network provider for the following plans:
▪ Aetna
▪ Anthem Blue Cross
▪ Blue Shield MHSA
▪ Cigna
▪ Healthnet
▪ TriWest
▪ United Healthcare
Additionally, I supervise a team of pre-licensed therapists at NISD that can offer affordable fees in the $30-75/session range. I hope you will find someone among our NISD team who can best meet your needs. We look forward to working with you and supporting your integrative health.