Teresa Sieto
MFT Trainee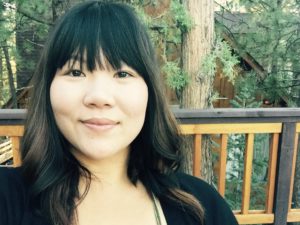 Teresa is an MFT graduate student in her second year at San Diego State University. She joined NISD as a trainee in June 2017 and is gaining clinical experience under the supervision of Mona Klausing, LMFT. She offers counseling sessions for $30/session in both English and Toisanese. Additionally, she serves on NISD's Events and Marketing teams.
---
A note from Teresa
I am closely connected to the value of relationships and how gathering agency can support preferences in life.  Meaning-making, interpretation, perception, action and personal practices are influential in how I understand possibilities for change and movement in our narratives of living. In addition to narrative perspectives, I am also interested in nuances of integrative health and wellness that fit for one's life. In particular, I intentionally draw awareness to the influential cultural contexts that may contribute to construction of unique meanings and values in your lived experience. Cultural considerations are often implicit, assumed or taken-for-granted and I strive to hold curiosity and appreciation for these knowledges to be witnessed. The multiplicity of assigned and chosen identities contribute to past and present action which opens up conversations about potential action. I adamantly believe that collaboration and constructing in conversation brings about an abundance of learning.
A majority of my family immigrated from Guangdong, China to Tijuana, Mexico and the U.S. over successive years. This multicultural context has impacted my perspective of the complexity of border identities, cultural brokerage and the importance of chosen community. I received my Bachelor of Arts in the field of psychology at the University of California San Diego (UCSD) and hold experience as a behavioral therapist working with children diagnosed with Autism Spectrum Disorder and their families. These experiences have energized me to continue to work in deconstructing pathologizing narratives and supporting others in a generative process of desired alternatives.
Specific interests I hold include:
Physiological experience and neural networks

Mindfulness and yoga as linked to physiological learning

Relational identities and wellness in families and extended communities

Deconstructing diagnoses such as depression, anxiety, and substance use

Cultural practices, multigenerational relationships and immigration experiences
As a graduate student at San Diego State University training to become a Marriage and Family therapist, I am supported by a community of practitioners that enrich my developing practice. My rate is $30/individual, couples and families and $25/students. I provide therapy in Toisanese as well.
I am energized by the process of learning in community while re-authoring with others to create empowered possibilities.