Mona Klausing, M.S., LMFT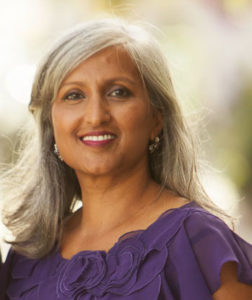 Co-Director
Mona manages NISD's day-to-day operations including client triage. Previously Mona was the Clinic Administrator at San Diego State University's off-campus clinic, The Center for Community Counseling & Engagement, before taking her position at NISD. She is a part-time faculty in the MFT Graduate Program and the Counseling Minor Undergraduate Program at SDSU and maintains a private practice where she offers clients a sliding fee scale based on annual household income in the range of $75-140/session. College students receive a $60/session discounted rate. In addition to in-person counseling sessions, Mona offers tele-health sessions (remote / video therapy) for clients that reside in California but may find it hard to come into the office. She is a licensed marriage and family therapist, and an AAMFT Supervision Candidate mentored by Dr. Jan Ewing, Ph.D., LMFT.
---
A Note from Mona:
Our society teaches us to value independence, confidence and productivity – sometimes to the detriment of personal relationships and our own sense of self-worth. Almost daily we are bombarded with narrowly defined gender roles, and 'rules' around how we should look, act, think and feel. I enjoy collaborating with clients to reconsider the boundaries of their lives, how they create meaningful relationships, and in doing so, identify their preferred ways of engaging with the world around them.
Prior to making a mid-career change to the field of marriage and family therapy seven years ago, I worked as a marketing and public relations executive for almost 20 years in the high tech industry. As such, I have been witness to the stress and other negative effects of 'corporate America' and in conforming to social norms and pressures that don't fit our own ideas of self.
Born in India and raised in the US, I have also lived and worked in the Dominican Republic and Japan, and am part of a multi-cultural family. I believe this gives me a unique perspective on how individuals, couples and families deal with the stressors associated with immigration and acculturation, multi-ethnic relationships, intergenerational conflicts, life transitions and other difficulties.
More recently, I have been privileged to train as a marriage & family therapist under the guidance and collaboration of a wonderfully supportive community of therapists at SDSU's Center for Community Counseling & Engagement and Narrative Health Initiatives (NHI). My education includes a master's degree in Marriage & Family Therapy from SDSU, and two post-Master's certificates in Latin American Family Therapy and Narrative Therapy & Community Work from Alliant University Mexico City campus and Narrative Health Initiatives, respectively.
I provide counseling services in English and Spanish and also co-facilitate various support groups in English and Spanish at different times during the year. Additionally, I am keenly motivated to working with Indian / Indian-American clients who may be experiencing unique acculturation challenges in the U.S. I also offer telehealth sessions (counseling via video) for California residents who may live in remote areas, have mobility issues, or otherwise may have difficulty attending in-person sessions.
I live in San Diego with my husband, daughter, and a delightful assortment of animals. Please see my web site for more information: www.monaklausing.com where you can view my availability and book an appointment or arrange a brief phone consultation at mona@nisdcounseling.org.